Should I Buy Or Lease?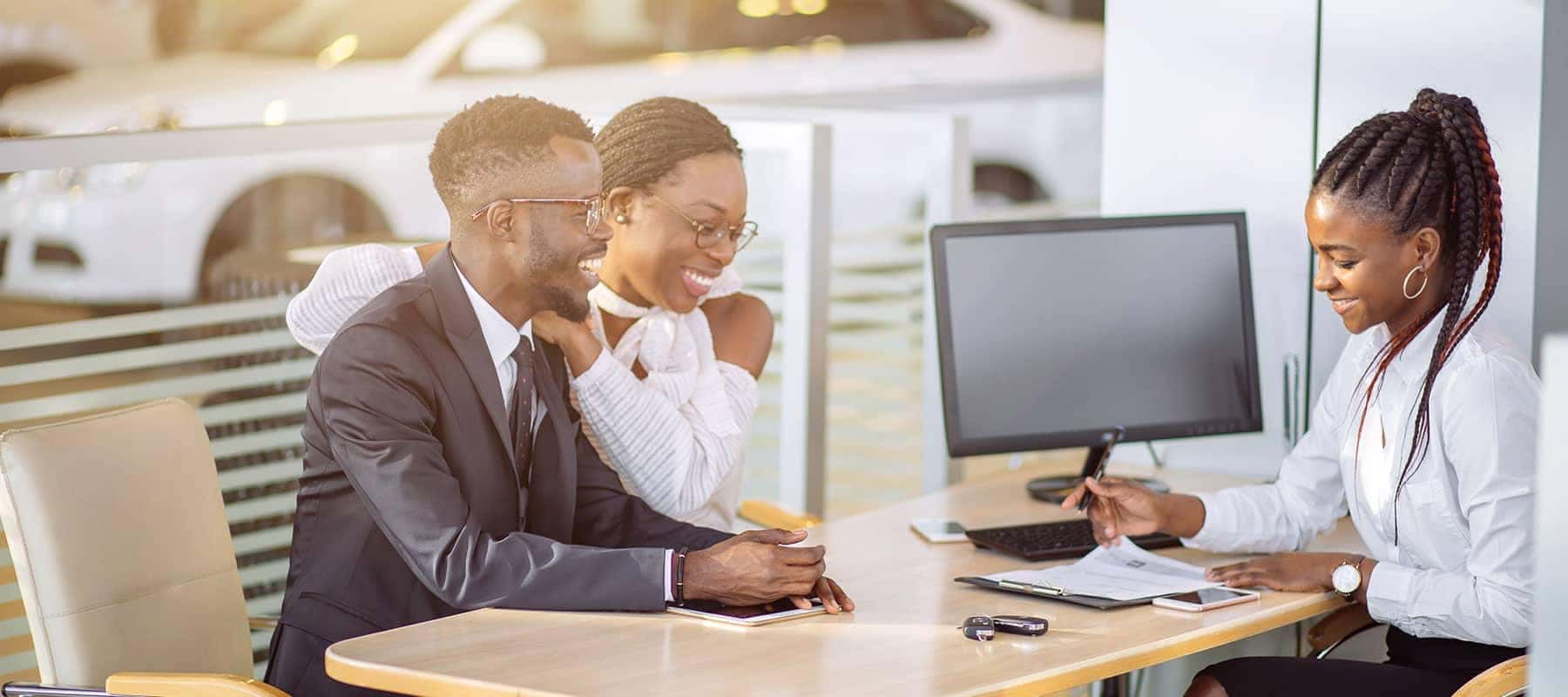 The answer to finding out what works best for you in terms of buying vs. leasing a new car is to learn the benefits of both! While there are benefits to both buying and leasing, your choice in the end depends on what your needs are, what you can afford, and what you want. Once you learn more about financing and leasing, you'll know which is right for you when the time comes to make a decision. Take a look at our guide to help you in the meantime and if you have any questions, don't hesitate to contact our finance department at Cadillac Of Turnersville!
LEASING VS. BUYING LUXURY CARS
The answer to the question "Should I buy or lease a car?" might not be as straightforward as you expect. Although both buying and leasing offer distinct benefits, the most important considerations can change depending on which market you're entering.
If you're sure that you want to drive a luxury vehicle like a Cadillac, but you're still comparing car leasing vs. buying, here's what you'll want to keep in mind:
The price of a lease is determined by the car's expected resale value at the end of your term. Since used cars are lasting longer than ever–and Cadillac cars and SUVs hold their value very well–leasing a luxury automobile is easier than it used to be.
Although some buyers will hold on to their beloved Cadillac for life, most luxury car drivers only keep their vehicles for a period of three to four years. Since jumping from one leased vehicle to another, newer model is so easy, a lease is often the simpler and more practical choice for these drivers.
If you financed the full value of the car, how long would it take you to pay off the loan? Longer loan terms translate to lower monthly payments, but you'll pay much more in interest over time. If your option is between a seven or eight-year loan term and a lease, we recommend the latter.
---
BENEFITS OF BUYING
Financing the vehicle means the vehicle is yours and you can customize it to your liking. When you own a vehicle, you're free to drive it as much as you'd like, you can add on any extra accessories you want, and you can even sell it whenever you're ready! Some other benefits include:
Customization: Want to make your new vehicle stand out from the crowd? Buying rather than leasing allows you to make cosmetic and mechanical changes as you see fit. Create the car of your dreams without restriction.
Financing Options: While leasing isn't a massive headache, the car financing process is more straightforward, and generally open to those without perfect, or great, credit scores. When buying, you can also refinance your loan to lower your interest rate and monthly payments. Interested in trading in a financed car? We can help with that, too.
Less Cost Over Time: Though buying a new car is more expensive in the initial period, it is less troublesome in terms of cost over time as you work towards paying off your loan. With total ownership, the vehicle becomes less expensive to own the longer you have it.
---
BENEFITS OF LEASING
While leasing a vehicle means you can't customize as you please, when your lease ends, you can upgrade to the newest model year with newer technology. Leasing also means lower monthly payments when compared to buying and in most states, this means a drastically lower sales tax. In addition to these benefits, you'll find:
Great Coverage: Warranty coverage and maintenance is a breeze when leasing, as any issue that pops up under your warranty, as long as you don't go over the mileage limit, is covered.
Options: Leasing allows you to stay in the newest models with the most up-to-date tech every time you lease a new vehicle. You'll have tons of options and will be able to find the perfect model and features for you. Although this wasn't always the case, it is possible to lease a used Cadillac today. You can even choose to buy out your lease at the end of your term, and keep the vehicle for good.
High Approval Rate: While you may be denied for a car loan, it is much easier to get approved for a lease, as even those with poor or no credit can be approved.
---
EXPLORE LEASING AND FINANCING OPTIONS AT CADILLAC OF TURNERSVILLE
Whichever option you choose, remember the decision is based entirely on your personal needs and financial situation. After all, both paths give you the same rewards on the MyCadillac mobile app. Want to learn more about what the CTS of the Cadillac CTS stands for, financing or ready to apply for financing today? Contact Cadillac Of Turnersville and our finance team will help you get behind the wheel of the model that's right for you. We'll even buy your old vehicle, or help you compare models like the Cadillac CTS vs. XTS. Not sure where to start your search? Compare Cadillac coupes vs. sedans to find out where your desire is leading you