Which Cadillacs Have AWD?

Many Cadillacs in the lineup come with AWD, as well as an abundance of other performance and interior features you won't want to drive without. Fully experience the premium materials, high-end interior features, and unparalleled touring quality of a Cadillac with a test drive in one of the Cadillac all-wheel drive models at Cadillac of Turnersville today!
WHICH CADILLAC CARS HAVE AWD?
Whether you're searching for a Cadillac sedan or coupe with Cadillac all-wheel drive, we have a model for you at Cadillac of Turnersville. The 2021 Cadillac lineup includes three cars with available all-wheel drive:
Cadillac CT4 AWD: All four Cadillac CT4 trim levels are offered with optional all-wheel drive. Choose the Luxury, Premium Luxury, Sport, or the CT4-V.
Cadillac CT5 AWD: Once more, all Cadillac CT5 trim level are offered with optional all-wheel drive. Choose from the Luxury, Premium Luxury, Sport, and the CT5-V configurations.
Cadillac CT6-V AWD: With standard all-wheel drive, up to 550 hp, up to 640 lb-ft of torque, and a 0 – 60 time as low as 3.8 seconds, the Cadillac CT6-V is a force to be reckoned with. Let us know if you're interested in this limited edition, high-performance Cadillac sedan today.
---
WHICH CADILLAC SUVS HAVE AWD?
Each model in the 2021 Cadillac SUV and crossover lineup offers an option for either all-wheel drive or four-wheel drive. In fact, one or the other feature is available no matter which trim level you settle on! The Cadillac SUVs with AWD or 4WD include:
Cadillac XT4 AWD: This model not only offers AWD, but also four-wheel drive which can be deactivated at any time to improve fuel economy. All four XT4 configurations can be had with this technology.
Cadillac XT5 AWD: The all-wheel drive system in this model, like that in the XT4, can be shifted between different modes. This system also has its own twin-clutch-powered torque vectoring system, which provides the perfect amount of power to each wheel.
Cadillac XT6 AWD: Unlike the other models in the Cadillac SUV lineup, the XT6 is a mid-size option with three rows of seating. Since each of the available trims can be optioned with all-wheel drive, it's an exceptionally compelling option for growing families.
Cadillac Escalade: Each Cadillac Escalade can be had with driver-selectable two-speed transfer case four-wheel drive. By simply pushing a button, you can shift between 2WD, 4WD HI, 4WD LOW, and AUTO. As with the other Cadillac SUVs and crossovers, the advanced drivetrain can be equipped on all trims.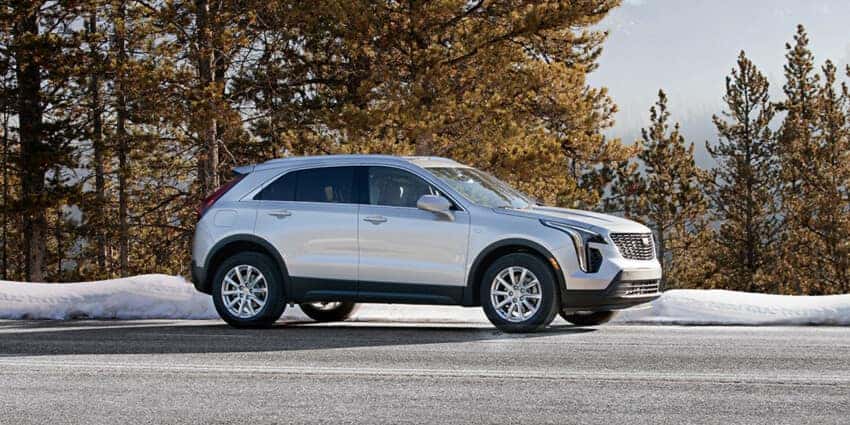 So, which Cadillacs have all-wheel drive or four-wheel drive? These days, the answer to that question is, "Just about every model in the lineup!" Of course, if you're looking for a vehicle that can handle any and all conditions confidently, we recommend that you take a closer look at the Cadillac SUV lineup. While the XT4 and the XT5 tend to be favored by those who drive alone or those who drive with small families, the XT6 and the Escalade are preferred by those who need a little bit more room to work with. Each model delivers the luxuries that South Jersey, NJ and Mount Laurel, NJ drivers are searching for, so there's really no way to go wrong.
TEST DRIVE A CADILLAC AWD MODEL AT CADILLAC OF TURNERSVILLE
If you're ready to experience the all-wheel drive Cadillac that's right for you in person, make your way to Cadillac of Turnersville for a test drive. While you're at it, learn more about the Cadillac touring experience by checking out Magnetic Ride Control. Once you've found the model you want to drive home to Turnersville, check out our new and pre-owned vehicle specials and save more, then apply for financing online to get the process started. Have questions? Don't hesitate to reach out!