Magnetic Ride Control™ is an adaptive suspension technology that adjusts your shock absorbers up to 200 times per second, and it delivers superior ride quality and optimal damping no matter where your adventures take you. Magnetic Ride Control™ (MRC) is the fastest adaptive suspension system in the world, and since it doesn't rely on mechanical components, it never wears out! The technology is offered as a standard or available feature in a wide variety of our new and pre-owned Cadillac vehicles, and once you've had a chance to experience magnetic suspension on the roads near South Jersey, NJ and Mount Laurel, NJ, you'll never be able to go back.
HOW DOES MAGNETIC RIDE CONTROL™ WORK?
What is Cadillac Magnetic Ride Control™? As noted above, this feature is a unique adaptive suspension system. When you drive, it reads the road, making automatic adjustments in order to ensure a smoother, more enjoyable touring experience. Let's take a look at what the technology really does:
Cadillac Magnetic Ride Control™ uses independent electronic sensors in each wheel in order to check road conditions up to 1,000 times per second.
Every 5 milliseconds, Magnetic Ride Control™ can adjust your vehicle's suspension in order to provide a smoother, more secure ride.
When you require a firmer ride, Magnetic Ride Control™ emits a magnetic field which lines up and collects these particles together. In scenarios where a looser suspension is desirable, the magnetic field lessens in intensity.
Most vehicles that include the feature allow you to adjust Magnetic Ride Control™ by switching between three settings. You can often switch between a softer Tour mode, a stiff Sport mode, and an even stiffer Track/Race mode. Contact our team to learn how to adjust Magnetic Ride Control™ in your vehicle.
---
HOW MAGNETIC SUSPENSION WORKS
Of course, if you really want to understand what your Cadillac Magnetic Ride Control™system is doing, you'll need to understand how magnetic suspension works.
What is magnetic ride suspension? It's simple: magnetic ride suspension is an improvement on classical suspension systems, Instead of relying on mechanical valves to make adjustments where needed, your Cadillac employs shock fluid infused with magnetic particles.
What distinguishes magnetic ride suspension from other adaptive suspension systems? Magnetic Ride Control™is the fastest adaptive suspension system available in any vehicle today, with a reaction time 10x faster than the blink of an eye. Mechanical valves simply can't keep up with the simplicity and effectiveness of this magnetorheological system.
Other, derivative versions of magnetic ride suspension are based on the same principles as Magnetic Ride Control™, but Cadillac pioneered the feature. "MagneRide" initially debuted in 2002.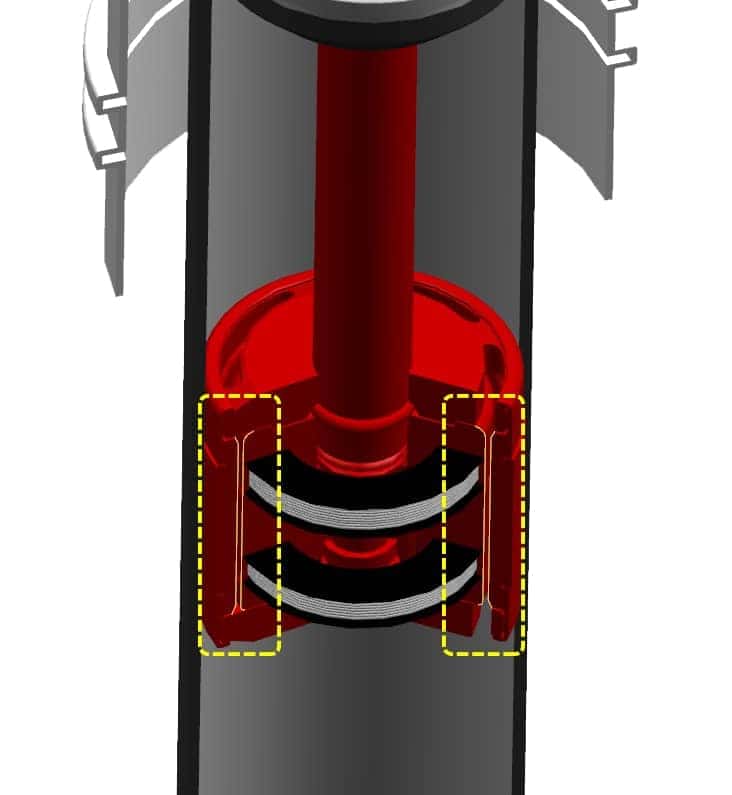 If you want to experience everything that magnetic ride suspension technology can do, you won't find any cars or SUVs better suited to the task than the models in our new inventory. You've got to experience Magnetic Ride Control™ in a Cadillac.
WHICH VEHICLES OFFER MAGNETIC RIDE CONTROL™?
Whether you're searching for a Cadillac sedan or a Cadillac SUV, it's easy to find an appealing model with Magnetic Ride Control™.
Although you'll have even more options to consider if you opt for a pre-owned model, the following new vehicles offer the feature at its most advanced:
Cadillac CT4 & Cadillac CT4-V
Cadillac CT5 & Cadillac CT5-V
Cadillac Escalade & Cadillac Escalade ESV
Although the Cadillac lineup has undergone some changes in recent years, drivers who are considering a pre-owned model can find Magnetic Ride Control™in any of the following models:
Cadillac XTS
Starting in MY 2018
Cadillac ATS and Cadillac ATS-V
Starting in MY 2013
Cadillac CTS and Cadillac CTS-V
Starting in MY 2009
Cadillac CT6
Starting in MY 2016
Not sure which models to choose for your Philadelphia, PA adventures? Compare the Cadillac XTS vs. CTS or find out which models offer Cadillac all-wheel drive.
---
EXPERIENCE MAGNETIC RIDE CONTROL™ TODAY!
If you want to experience Cadillac performance at its best, you've got to find a model with Magnetic Ride Control™. Although the feature is often restricted to the very best Cadillac trims and configurations, it's easy to find a model within your budget when you start your search at Cadillac Of Turnersville.
Check out our new vehicle inventory or our pre-owned inventory today, and schedule a test drive when you're ready to learn more.