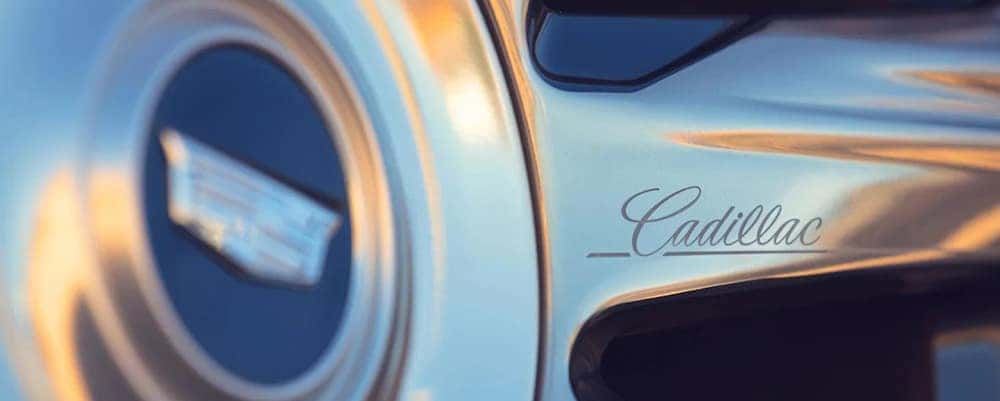 Cadillac Of Turnersville is your Turnersville-area Cadillac accessories store, and we can't wait to help you customize your favorite model. Although precise options may vary depending on the model and model year that you've selected, all Cadillac models are available with a wide range of add-ons from each of the following groupings:
Cadillac interior accessories
Cadillac exterior accessories
Cadillac performance accessories
Cadillac cargo management accessories
Cadillac wheels and rims
Cadillac floor liners
Learn more about your options by reading on, and place your order today!
Cadillac Interior Accessories & Floor Liners
These Cadillac accessories can help to improve your visibility, ensure access to your favorite electronics on the road, or protect the high-quality interior appointments of your luxury vehicle. Taking the range of Cadillac Escalade accessories as exemplary, you'll have the following options (and many similar add-ons) to choose from:
Dashcam (Thinkware F800)
Genius 5/Genius 10 Smart Battery Charger
Accessory trailer camera
Premium All-Weather Floor Covers (1st, 2nd, and 3rd Row)
Carpeted floor mats
Front Sunshade Package
Illuminated cargo sill plates
46/61/94-piece tool kits
And much more!
Cadillac Exterior Accessories, Cargo Management, & Wheels
Whether you're interested in making a great first impression or you just want to be prepared for adventure in Williamstown and Sicklerville, the following Cadillac car accessories are sure to pique your interest:
Trim-specific Emblems in Black
Front and rear splash guards
Aeroskin hood protectors and ventvisors by Lund
License plate frames
Hitch-mounted bicycle carriers, watersport carriers, and cargo boxes
Roof-mounted canoe carriers, luggage cases, and bicycle racks
Wheel center caps with the Cadillac logo and a polished finish
Black lug nuts and wheel lock kits
Trailer hitches in a wide range of styles, for a wide range of purposes
And much more!
Cadillac Performance Accessories
Of course, for some drivers, it's what's underneath that counts. If that sounds at all like you, explore Cadillac performance accessories such as rear brake upgrade systems, dual-exit exhaust systems, engine block heaters, and more!
For these and any other Cadillac accessories, our trusted service department would be more than happy to handle installation in-house. Just schedule service online when your parts arrive!
Order Your Cadillac Car Accessories Online!
Our parts team wants to make your upgrade as easy as it can be! Although we're always happy to serve those who make an appointment to visit us in-store, we've also made it easy to place your Cadillac accessories order online!
Purchasing parts online is convenient, and you can move forward with confidence since we're here to help with any questions! Browse our parts specials today to find out if there's an exciting opportunity to save.